Welcome to the department of archaeology and ancient History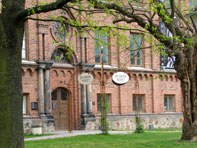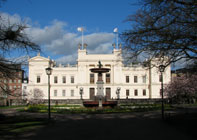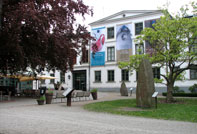 The Department of Archaeology and Ancient History at Lund University is one of the oldest and largest archaeological institutes in Sweden, and one of the top 100 in the world according to the QS World University Ranking.
Our department provides a vital environment for research and teaching in archaeology and ancient history, and has done so since 1805.
The department consists of five sections/research units: Archaeology
Classical archaeology and ancient history
Historical archaeologyHistorical osteology
The Laboratory of Digital Archeology - 

DARK Lab 
Students come to us to learn more about cultures and societies in the past, and the material culture and written sources they have left behind.
Our students learn how to analyse and interpret a range of source materials, from tiny burnt bones to imposing buildings. Great emphasis is put on the practical as well as theoretical nature of our disciplines. This means that our students work hands on with actual artefacts, participate in archaeological fieldwork as well as explore different theoretical perspectives through which the source material may be interpreted. Not only material culture is studied but written sources as well, such as ancient historical texts and inscriptions, and several of our courses underscore how artefacts and texts can be combined to reach a deeper understanding of the past.
We offer...
...a rich, multidisciplinary and international research and teaching environment.
...a flexible degree structuretypo3/ with freestanding undergraduate and graduate courses that you can combine into whatever degree profile you want.
...a wide range of coursestypo3/spanning both prehistoric and historic periods and covering large parts of the world.
...one of the leading departments in the world for research and teaching in digital archaeology, with courses in the latest methods for documentation and visualisation.
...Sweden's only international master´s programme in archaeologytypo3/with students from all over the world—Lund University is the number one choice for international students in Sweden.
...Supplemental Instruction typo3/with peer-assisted study groups on all our basic courses.
...laboratories with archaeological and osteological collections.
...field work opportunities at all levels, with excavations at e.g. Uppåkra—the largest and wealthiest Iron Age settlement in Scandinavia.
...close collaboration with the Humanities Labat Lund University.
...close collaboration with the Swedish Institutes in Rome and Athens.
...access to several important museums, such as the Historical Museum at Lund University, Kulturen in Lund, and the National Museum of Denmark, The Ny Carlsberg Glyptotek and the Zoological Museum in Copenhagen.
...one of the oldest student societies in Lund, KNUTtypo3/, active since 1986 with novisch activities, game nights, excursions and guest lectures.
...a vibrant academic environment at LUXtypo3/—Lund University's centre for the humanities and theology in the heart of Lund.
---