Historical Archaeology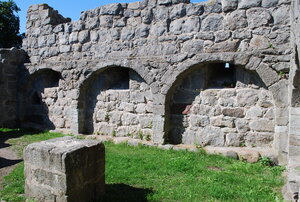 In the subject of Historical Archaeology, you will meet people and societies during what we call historical time, that is the period from which preserved written source material has been found. The subject covers the Viking era, through the Middle Ages and up to the present time.
You will encounter various forms of archaeological source material and practise methods and theories which enable us to study the past. Historical archaeology as a subject specialises in the relationship between material culture, images and writing. This means that it also covers comparisons with other archaeologies the world over which work with similar issues. In this way, more global perspectives are also integrated into the subject and its teaching.
The Nordic area is considered primarily in relation to Europe, the Muslim world and the European colonisation of the world after 1500. The aim of the programme is to provide skills in how to study and interpret material culture in historical time, with a particular emphasis on historical archaeology methods, such as building analysis.
The programme also aims to provide insights into how texts and images can be analysed. As historical archaeology is a historical subject, a general goal in teaching is to train students to create independent, aware and well-formulated conceptions of the past.