Archaeology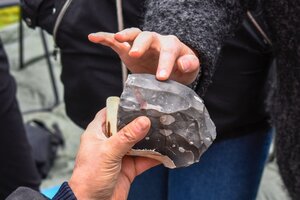 Archaeology studies people and societies from the Ice Age to the present day. It is a humanities subject which investigates what it means to be human on the basis of the material traces which are left behind.
Archaeology deals with the longest period of human history. You will therefore learn about the origins of human 7–3 million years ago, about life as hunters and gathererers during the Ice Age and about how humans started to cultivate and domesticate animals.
You will learn about the societies which emerged during the European Bronze Age, and what happened during the Iron Age in the areas beyond the Roman Empire. You will learn about how early states were formed during the Iron Age, about the Viking Era and the travels of the Nordic peoples to distant lands. Moreover, you will get opportunities to use archaeology in the study of our present era.
Archaeology is an interdisciplinary field and thereby both practical and theoretical in content. You will therefore learn how archaeologists inventory, excavate, date, analyse and interpret objects, sites and landscapes. You will use archaeological methods and learn the latest in digital technology, but you will also learn how different theoretical perspectives can be applied to understand and explain archaeological findings.
Over the course of the programme, you will approach many different aspects of human life. As an archaeologist, you investigate everything that has happened in a location and during a period of time. This means that you acquire knowledge of technology and crafts, agriculture and animal husbandry, food and clothing, farms, houses and villages, trade and economics, environment and landscape, networks and cultural meetings, social and political relations, rituals, religion and cosmology, and much more.
However, archaeology is not only about knowledge of the past. The subject also deals with how interpretations of the past are generated and used in their time. Therefore you will also learn about the history of science and archaeological research traditions. You will critically reflect on the role of archaeology in our own society, on cultural heritage and the use of archaeology in politics, the experience industry and tourism. Via the department's international contacts and exchanges, you will also have opportunities to study abroad.