Person
Researcher
Historical Osteology
Department of Archaeology and Ancient History
Contact information
E-mail stella.macheridisark.luse
Mobile +46 73 615 81 57
Room LUX:A020
Visiting address
Helgonavägen 3, Lund
Postal address
Box 192, 221 00 Lund
Internal post code 30
Born (1987) and raised in Lund, Sweden. BA 2011; MA 2012; PhD 2018.
I have experience from fieldwork and osteological analysis in the Mediterranean and Scandinavian area. In my research I focus on societal change and cultural rules of behavior, and how this can be studied by zooarchaeological analysis, i.e. the study of animal bones. I defended my dissertation titled "Waste management, animals and society" early March 2018. In my current project "Sheep O'hoy" I focus on the changes in the organisation of wool production and sheep husbandry as demands of wool and wool textiles increased during the course of the Late Iron Age. Recently, I published a book on animal husbandry in Iron Age Scania. It is available on the LU research portal.
I work part-time as a researcher, and part-time as zooarchaeologist at Sydsvensk Arkeologi.
In the Research Portal you can search and find information about all active researchers, units, publications, projects, infrastructures, and more, to get an overview of Lund University research.
My profile in Lund University research portal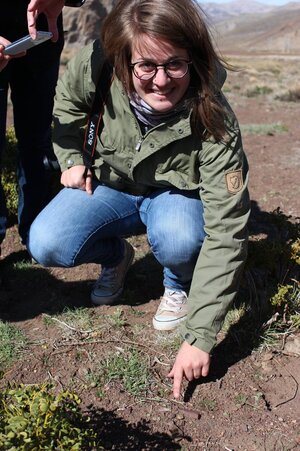 Researcher
Historical Osteology
Department of Archaeology and Ancient History
Contact information
E-mail stella.macheridisark.luse
Mobile +46 73 615 81 57
Room LUX:A020
Visiting address
Helgonavägen 3, Lund
Postal address
Box 192, 221 00 Lund
Internal post code 30