Person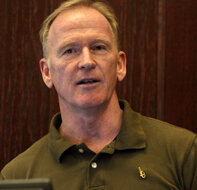 Professor
Historical Archaeology
Department of Archaeology and Ancient History
Contact information
E-mail mats.roslundark.luse
Phone +46 46 222 79 43
Room LUX:A224
Visiting address
Helgonavägen 3, Lund
Postal address
Box 192, 221 00 Lund
Internal post code 30
Born 1957 in Karlskrona. BA in archaeology, medieval archaeology and ethnology. From 1981 to 1991 affiliated to contract archaeology at museums in Lund and Sigtuna. Connected to the Institute of archaeology and ancient history since 1992 as Ph. D-student, teacher and scholar. Defended my thesis "Guests in the House. Cultural transmisson between Slavs and Scandinavians 900 to 1300 AD" in 2001. My research is directed towards social identity, ethnicity, cultural identity and cultural transmission. Main interests are connected to medieval urban culture. Specialized on mobile material culture, with emphasis on ceramics.
Together with professor Torbjörn Ahlström, I am responsible for investigations at the Iron Age central place Uppåkra.
At the institute, I lecture on historical archaeology.
In the Research Portal you can search and find information about all active researchers, units, publications, projects, infrastructures, and more, to get an overview of Lund University research.
My profile in Lund University research portal
Member of The Royal Academy of Letters, History and Antiquities.
Main editor of Fornvännen (the Antiquarian).
Member of Kungliga Humanistiska Vetenskapssamfundet i Lund.
Member of Vetenskapssocieteten i Lund.
Member of the board of the Nordenstedt Foundation.
Member of the board of The Lund University Historical Museum.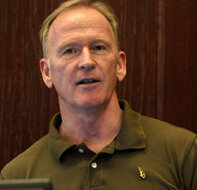 Professor
Historical Archaeology
Department of Archaeology and Ancient History
Contact information
E-mail mats.roslundark.luse
Phone +46 46 222 79 43
Room LUX:A224
Visiting address
Helgonavägen 3, Lund
Postal address
Box 192, 221 00 Lund
Internal post code 30