Person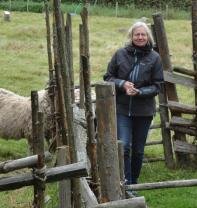 Researcher
Historical Archaeology
Department of Archaeology and Ancient History
Contact information
E-mail ingrid.gustinark.luse
Phone +46 76 847 78 42
Mobile +46 76 847 78 42
Room LUX:A115
Visiting address
Helgonavägen 3, Lund
Postal address
Box 192, 221 00 Lund
Internal post code 30
I completed my undergraduate studies at LU in 1988 majoring in Medieval archaeology. Between 1991 and 1996 I participated in the excavation of the Black Earth in Birka. In 2004 I defended my thesis "Mellan gåva och marknad"("Between Gift and Market. Trade, trust and material culture in the Viking Age"). The starting point of the thesis was Birka and the questions that arouse during the work and from the findings in the excavation.
In addition to trade, exchange and trade- and craft centres I have also been interested in gender issues. More recently I have also been working with issues concerning cultural identity and hybridity. My postdoc-project at Stockholm University 2007-2009 focused on graves in Birka with objects from the Finnish mainland. In the course of analysing the artefact assemblages with I got interested in questions concerning cultural hybridity. In 2012 I received funding from RJ for developing my research and for including finds from the Mälaren Valley in my study.
In the Research Portal you can search and find information about all active researchers, units, publications, projects, infrastructures, and more, to get an overview of Lund University research.
My profile in Lund University research portal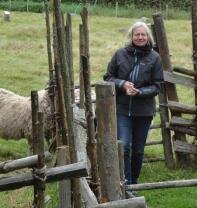 Researcher
Historical Archaeology
Department of Archaeology and Ancient History
Contact information
E-mail ingrid.gustinark.luse
Phone +46 76 847 78 42
Mobile +46 76 847 78 42
Room LUX:A115
Visiting address
Helgonavägen 3, Lund
Postal address
Box 192, 221 00 Lund
Internal post code 30