Person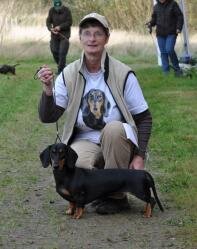 Affiliated Researcher
Affiliated
Department of Archaeology and Ancient History
Being a biologist, I early concentrated my work on wild game - elk, beaver, bear and reindeer. I also studied ritual behaviour of Sámi involving bear and reindeer. Bear is still in focus. Later, I changed my interest towards the people themselves. I initiated the project Medieval people, where my focus is children. Another interest is the biological background of ethnic groups and the relation beteween biology and culture within studies of ethnicity. This was my focus in the South-Saami project, where I was one of the leaders.
Lately, I have been very interested in ethical questions within archaeology and osteology. I have been teaching these subjects in the department but also inititiated research projects on the Anatomical collections of our university. I have further debated the collections not least in public media.
Another theme is the plague in 1709-10 in Scania, where a scientifically broad team will try to spot the first aDNA evidence in the Nordic area of Yersinia pestis.
Research
My profile in Lund University research portal
During my teaching, many seminar papers have focused on Medieval children. We have investigated their societal roles, their health, parental care and diet. One important plan now is to sum up our knowledge in a popular volume on Medieval children. An article on diet, growth and age of the children from Westerhus will also be published.
Concluded projects
The research project Medieval people supported by the research council published its final volume in 2009 (se Iregren, Alexandersen, Redin).
Some recent projects
Hunters and gatherers in Northern Sweden: a deepend study of settlements
Collaborators: Elisabeth Iregren, Evert Baudou (prof. em. Umeå)
Funding: KVHAA.
Man, memories, moral/Body, memories, moral
The anatomical collections of the university will be further investigated from broad scientific perspectives. Not running.
Initiated
Molecular confirmation of 1700's plague in S. Sweden. A scientifically broad team will try to spot the first aDNA evidence in the Nordic area of Yersinia pestis. No funding but collaboration with Maintz.
Research group: Torbjörn Ahlström, LU; Caroline Arcini, Riksantikvarieämbetet, UV-Syd, Lund; Barbara Bramanti, Universität Maintz; Gisela Grupe, Ludwig-Maximilians-Universität München; Elisabeth Iregren, Robert Lindemann, University of California, Bodil E.B. Persson, LU.
Other tasks and qualifications
During 2013 I have been working on different themes; ethics, Sámi bear rituals and the history of the dog. I lecture in museums, ethical committees and dog associations. I participated in field work in Northern Norway documenting bear rituals. I have also been the assessor of two applications for docent-ship in animal osteology in Finnish universities.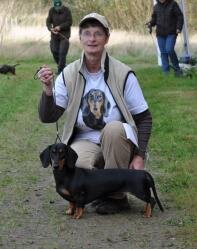 Affiliated Researcher
Affiliated
Department of Archaeology and Ancient History