Person
Senior Lecturer
Archaeology
Department of Archaeology and Ancient History
Contact information
E-mail asa.berggrenark.luse
Visiting address
Helgonavägen 3, Lund
Postal address
Box 192, 221 00 Lund
Internal post code 30
I have worked in contract archaeology in Scania for many years. I defended my PhD thesis at Lund University in 2010, where I aslo did my undergraduate studies in 1992-1995.
My research is focused on Neolithic remains, e.g. wetland deposits. My theoretical focus is practice theory, ritual theory and theory on material culture. I am interested in the intersection between theory and practice and development of methods for field practice, e.g. digital practice and how this impacts the process of interpretation.
I have participated in research projects in Turkey and Cyprus.
I am a member of the board of the Swedish Archaeological Society and a member of the management committee of Arkwork (a Cost-action - European Cooperation in Science and Technology).
I teach courses on stone age, theory, practice and fieldwork. I also supervise student papers on continuation level and master level.
Research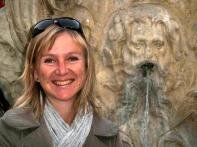 Senior Lecturer
Archaeology
Department of Archaeology and Ancient History
Contact information
E-mail asa.berggrenark.luse
Visiting address
Helgonavägen 3, Lund
Postal address
Box 192, 221 00 Lund
Internal post code 30